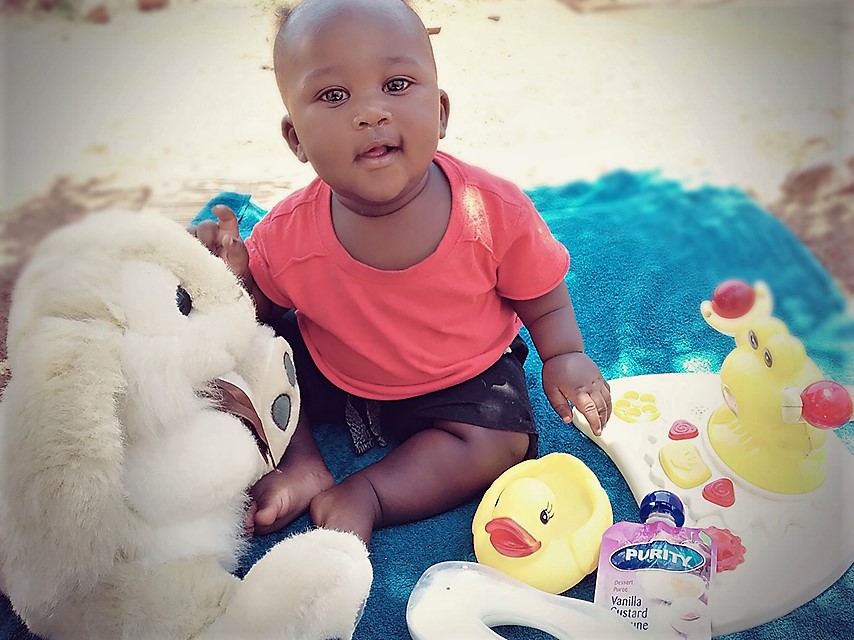 This is Thingo. His name means Rainbow.

He lived in Katlehong, a township of half a million people lying 35 kilometres east of Johannesburg in South Africa. Born to a single mother, he was 9 months old and had started crawling. He crawled across the floor towards a large container of boiling water with an electric element inside. It fell on him and he suffered hot water burns. He was taken to Thelle Mogoerane Hospital but three days later he died. His coffin travelled 400km and on Thursday 30th April 2020 he was buried at the family's ancestral home in Nquthu in KwaZulu Natal during the time of the Covid-19 virus. This required a special permit for his family to travel there.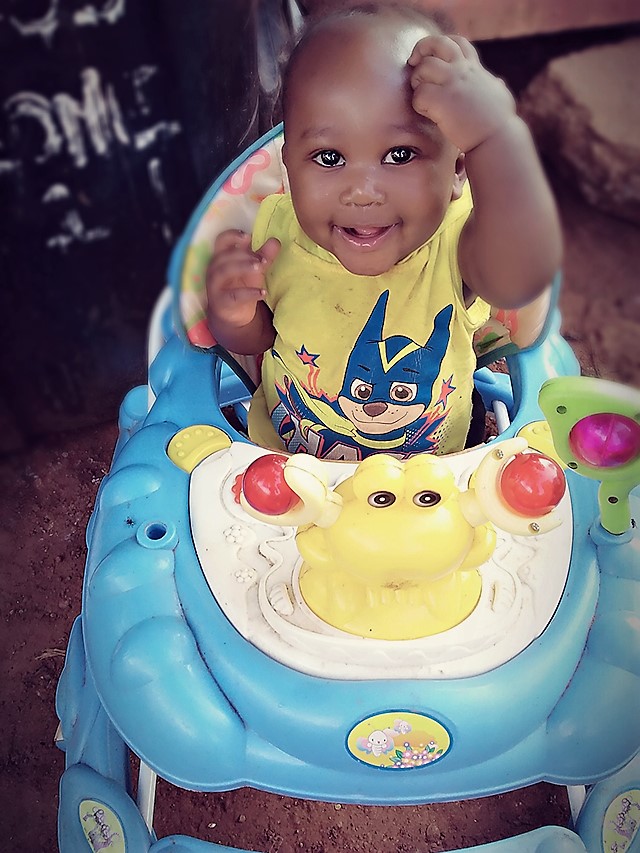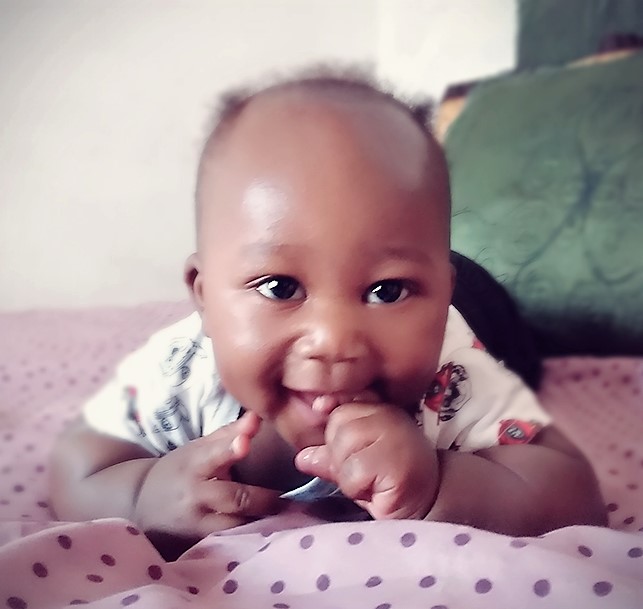 His aunt Yama (21) writes:

If our dear God is so almighty and great, then why?
I don't want to ask questions; I don't want to doubt "God" but why are you breaking us this badly?
I loved Thingo immeasurably. We all loved him.
He brought something new in our family: a boy. Something my own Mum never knew.
Why do all the other babies live, and our boy dies?
I called him "son", he was so beautiful, his toothless smile, always restless jumping from one person to the other, from the floor to your hands then from your hands to the floor.
We wanted him, we loved him, needed him and he's gone.
He's only just my sister's but I called him my son, I loved him like he was my own.
He was only nine months and he did not deserve this. He did not deserve to die.
Why didn't I die then?
I'm not living the best life anyway. What do I do? Do I jump in front of a moving car or do I OD and fall into forever sleep?
It is just so painful.
He didn't make it and that is the most painful thing to ever experience.
Didn't he deserve to see his 1st birthday?
Pet Sematary: I wish there was place like that, where we could bury people and they wake up.
I wish I didn't have to go home, to faces full of tears, sorrow stricken.
I wish I could trade places with someone.
I keep secretly thinking if it was this person who died in the family it wouldn't hurt this much.
I guess it hurts this much because he was just a child and there's many people who could have taken his place.
God, was there no one who deserved to die really?
How much pain was he in, to have chosen to leave like this?
Why didn't I feel that pain instead?
I'm sure I would have fought for life, but he didn't understand, he chose silence.
Now he's silent forever and I will never see him again.
The last time I saw him was when I went home, and he was bubbling and happy.
I didn't get the chance to say goodbye to him.
I should have been there, maybe I could have been.
I wasn't prepared for this and what hurts the most is there is no goodbye from now.
He must be so cold in this weather. He must be cold and alone. He's not in a better place.
He had started recognising us: his aunts, his gramp and gran.
He hated being left alone, or left behind he would cry for you.

Yama Mazibuko, April 2020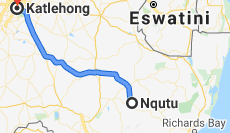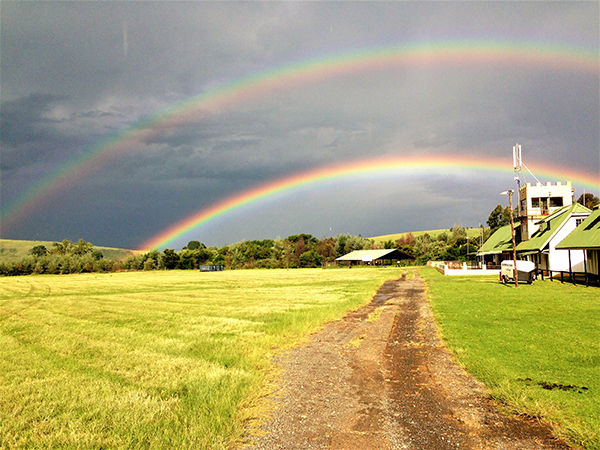 The final journey. Rest in Peace, Thingo.

Professor Heinz Rode: "Africa carries an extraordinary burden of thermal injuries with devastating consequences. More than a million patients are burned annually on the African continent. Eighteen per cent of hospital admissions are due to burns, with a mortality of 6 to 10%. A South African survey showed thermal injuries to be the commonest external cause of death under the age of 4 years and the third commonest cause of injury fatalities under the age of 18."