Canada Outreach 2005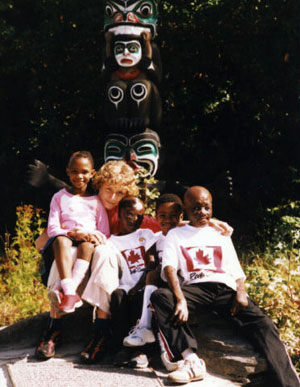 Tristan, Zenette, Sicelo, Precious and Oscar in Stanley Park, Vancouver, September 2005.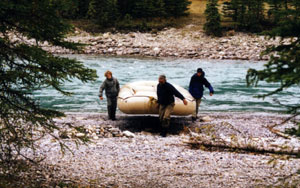 Tristan, Bram and the captain carry their boat ashore, after the whitewater rafting expedition.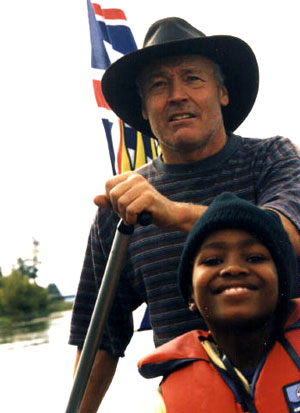 Lyle Wilson, owner of Nipika, paddles the "war canoe" at Invermere with Precious grinning from ear to ear. Behind them the British Columbia flag incorporating a Union Jack and a rising sun.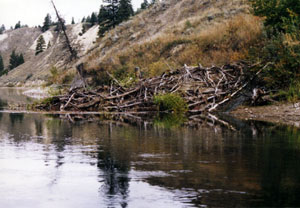 Beaver dam seen from the water, on canoeing trip near Invermere, British Columbia.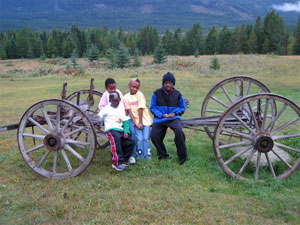 Precious, Sicelo, Zenette, Oscar in the meadow by Nipika lodge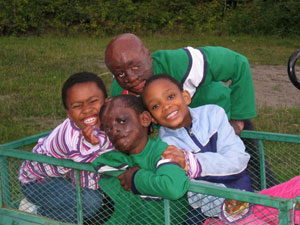 The children loved riding in the "gator" trailer nearly as much as driving it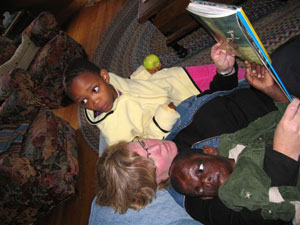 Nurse Alison Swalwell-Franks was a great friend to the Sicelo and Zenette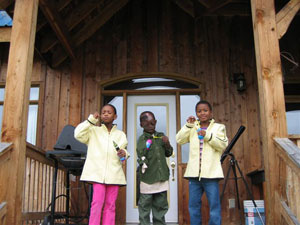 Zenette, Sicelo and Precious blowing bubbles at Nipika lodge